People
Office of the Vice Provost for Research and Innovation Organizational Chart
Padma Raghavan, Ph.D.
Vice Provost for Research and Innovation
Senior Advisor to the Chancellor
Distinguished Professor of Computer Science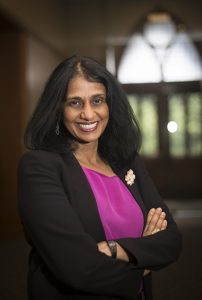 For appointments, please contact Alana Gilmore at alana.r.gilmore@vanderbilt.edu
Padma Raghavan is the Vice Provost for Research and Innovation and Distinguished Professor of Computer Science at Vanderbilt University. As Vice Provost for Research and Innovation, Raghavan oversees the advancement of the university's research and innovation portfolio, ranging from technology transfer and commercialization across Vanderbilt University and Vanderbilt University Medical Center, to the development of long-term strategic partnerships spanning higher education, government, and the private sector. Examples of these partnerships include Ancora Innovation, a partnership with pharmaceutical giant Deerfield Management to accelerate the development and delivery of life-changing therapeutics, and the Pathfinder project, a partnership with the U.S. Army to rapidly develop mission critical solutions. Prior to joining Vanderbilt in 2016, Raghavan served as the Associate Vice President for Research and Strategic Initiatives, the founding Director of the Institute for Computational and Data Sciences, and Distinguished Professor of Computer Science and Engineering at Penn State.
In her faculty role, Raghavan specializes in high-performance computing (aka supercomputing), with a focus on new algorithms to achieve parallel processing at scale, enable fault-tolerant and energy-efficient computing, and gain scientific insights through computational modeling and simulation. Raghavan has received several recognitions including the National Science Foundation's CAREER award, and elevation to Fellow of the Institute of Electrical and Electronics Engineers (IEEE) and Fellow of the American Association for the Advancement of Science. She is also active in the profession, currently serving on the advisory committees of the Computing and Information Science and Engineering Directorate and the Office of International Science and Engineering at the National Science Foundation, and on the Board of Governors of UT-Battelle, which operates the Department of Energy's Oak Ridge National Laboratory. In 2022, Raghavan was appointed to a two-year term on the President's Committee on the National Medal of Science, which evaluates the nominees for the National Medal of Science award, which is the highest recognition the nation can bestow on scientists and engineers.
---
Douglas Adams, Ph.D., M.S., B.S.
Associate Provost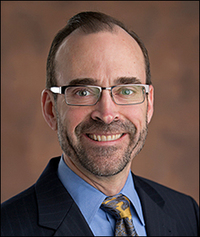 Douglas Adams is the Vice Dean of Engineering, Daniel F. Flowers Professor, Distinguished Professor of Civil and Environmental Engineering, and Professor of Mechanical Engineering at Vanderbilt University as well as the associate provost responsible for advancing the Army Pathfinder program and institutional efforts to secure mega awards from external sponsors.
Adams has served as the director of the Soldier-Inspired Innovation Incubator, which brings together soldiers and researchers to design technological solutions for the U.S. Army's most pressing problems. Through collaborations with the Office of Research, he has worked to strengthen Vanderbilt's partnership with the Army, soldiers at Fort Campbell, and the University of Tennessee. Adams is also the founder and co-director of the Laboratory for Systems Integrity and Reliability, a 20,000 square foot facility that is uniquely equipped and staffed for observing how engineered systems behave in realistic experiments.
Adams joined Vanderbilt in July 2013 from Purdue University, where he was the Kenninger Professor of Renewable Energy and Power and the director for the Purdue Center for Systems Integrity.
Adams' research focuses on using sensors to monitor the health of materials and machines in applications including energy, security, and manufacturing systems. Adams has written 97 peer-reviewed journal papers and 187 other technical articles, as well as authored a textbook on structural health monitoring and five book chapters on topics ranging from damage prognosis of composite aerospace structures to health monitoring of wind turbines.
Adams has received over a dozen research awards including the Presidential Early Career Award for Scientists and Engineers, both the Society for Experimental Mechanics DeMichele and Lazan Awards, and was elected a fellow of the American Society of Mechanical Engineers. He also is a fellow of the Society for Experimental Mechanics and the American Association for the Advancement of Science. He has advised 59 M.S./Ph.D. students, supervised 61 undergraduate researchers, and now works with two Ph.D. students.
Douglas Adams can be contacted via email at douglas.adams@vanderbilt.edu or by phone at 615-322-2697. View Adams' faculty profile.
---
Vanessa Allwardt, PMP, CSM
Senior Manager for Executive & Strategic Research Projects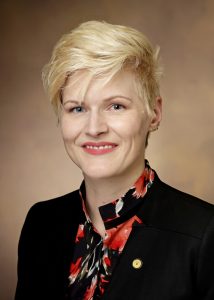 As senior manager for executive and strategic research projects, Vanessa Allwardt advances strategic initiatives, programs, projects, and services within the portfolio of the Office of the Vice Provost for Research and Innovation (VP-RI) in support of Vanderbilt University's research mission. In her role, she directly supports the assistant provost for research strategy and the VP-RI.
Before joining the Office of the Vice Provost for Research and Innovation in 2022, Allwardt supported and managed more than $70 million of technically complex, large-scale R&D innovation projects, from inception to prototyping and testing to deployment. She also led transdisciplinary and cross-functional research teams including in clinical research settings.
Allwardt was born in Germany and moved to the Nashville area in 2004. She first joined Vanderbilt University in 2007 through a research experience for undergraduates. She holds an A.A.S. in biotechnology and is a certified Project Management Professional (PMP) and Certified Scrum Master (CSM).
Vanessa Allwardt can be contacted via email at vanessa.allwardt@vanderbilt.Edu or by phone at 615-635-8484.
---
Alan Bentley, M.S.
Assistant Vice Chancellor for Technology Transfer & Intellectual Property Development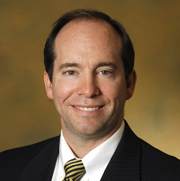 Alan Bentley joined CTTC in June 2011 and is responsible for directing all aspects of the office, focusing on faculty service and transactional efficiency. Prior to Vanderbilt, Bentley served for five years as the director of commercialization for Cleveland Clinic Innovations, that health care center's technology commercialization function. Before the Cleveland Clinic, he served as the associate director of the University of Virginia's Patent Foundation.
Bentley received his masters degree in physics from the University of Virginia, and separate bachelors degrees in electrical engineering and in physics from Carnegie Mellon University. Bentley is a registered patent agent and is a member of the Board of Directors of the Association of University Technology Managers.
Alan Bentley can be contacted via email at alan.bentley@vanderbilt.edu or by phone at (615) 343-2430.
---
Jennifer Bischoff, CPA, MAcc
Executive Director for Research Operations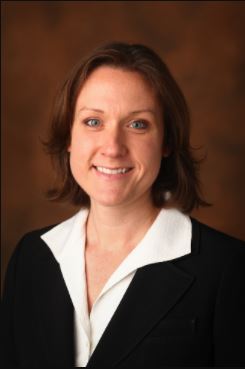 Jennifer Bischoff joined the Office of the Vice Provost for Research and Innovation in November 2021 as the executive director for research operations. She is responsible for planning and directing operational, financial, and administrative activities across all units within the Office of the Vice Provost for Research and Innovation, especially in the strategic development of the centers and institutes that report to the Vice Provost for Research.
Before joining the Office of the Vice Provost for Research and Innovation, Bischoff served as the director of finance for provost and vice provost areas in Academic Affairs at Vanderbilt University. Since beginning her career at Vanderbilt in 2006, she has held positions of increasing responsibility and leadership in financial administration, accounting, and business management, including serving as assistant director of finance for Business Services and director of finance in the Division of Administration.
Beyond her tenure in higher education, Bischoff has worked in accounting at KraftCPAs LLC, The Tennessean, and the Audit Bureau of Circulations, with a total of over 20 years of experience in business management and financial operations. She received her master of accountancy from Belmont University in 2008 and bachelor of arts in economics and psychology from Vanderbilt University in 2001.
Jennifer Bischoff can be contacted via email at jennifer.bischoff@vanderbilt.edu or by phone at (615) 343-4798.
---
Laurie Cutting
Associate Provost
Laurie E. Cutting, Ph.D., the Patricia and Rodes Hart Professor of Special Education, Psychology and Human Development, Radiology, and Pediatrics, is an accomplished scholar and the 2017-2018 Joe B. Wyatt Distinguished University Professor at Vanderbilt. Dr. Cutting is also the Associate Director of the Vanderbilt Kennedy Center and a member of the Vanderbilt Brain Institute. A central figure in Vanderbilt's Neuroscience Ph.D. program, her academic dedication is illuminated in her groundbreaking work on cognitive neuroscience of learning and child development.
As associate provost, Cutting's role expands to the strategic development of university-wide academic programs. Reporting to the Vice Provost for Research and Innovation, she aims to foster interdisciplinary collaborations, especially those that merge expertise from Vanderbilt University and the Vanderbilt University Medical Center (VU-VUMC). A significant part of her role involves bolstering the university's position in the race for ARPA-H projects. This responsibility includes nurturing relationships with ARPA-H program officers, facilitating teams that highlight VU-VUMC's strengths to ARPA-H, and encouraging interdisciplinary teams to contend for center/large grants.
Cutting's mission also includes creating an environment that promotes innovation and commercialization. In this capacity, she is tasked with bridging connections with the Center for Technology Transfer and Commercialization (CTTC) and the Research Development and Support (RDS), fostering industry partnerships and enhancing commercialization opportunities that align with ARPA-H's interests.
With a rich history in research and academia, Cutting brings extensive expertise to her new role as associate provost. Prior to joining Vanderbilt, she served as an Associate Professor of Neurology at the Johns Hopkins School of Medicine and an Associate Professor of Education at Johns Hopkins University. Her contributions to understanding the neurobiological correlates of children's academic and cognitive development earned her an NIH Method to Extend Research in Time (MERIT) Award in 2018. Included in her accomplishments are over 150 publications, including journal articles, books and book chapters, and commentaries.
Laurie Cutting can be contacted via email at laurie.cutting@Vanderbilt.Edu.
---
Alana Gilmore, M.A.T.
Executive Assistant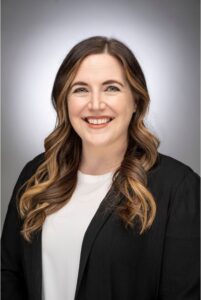 Alana Gilmore is the executive assistant in the Office of the Vice Provost for Research and Innovation serving in this role since March 2021. Gilmore manages the vice provost's calendar, meetings, and briefings, and is the first point of contact for the Office of the Vice Provost for Research and Innovation. Additionally, she supports projects managed by senior director for research special projects and communications .
Before joining the Office of the Vice Provost for Research and Innovation, Gilmore worked most recently in social media communications and customer support. She was also an educator and student life coordinator at Battle Ground Academy.
Alana Gilmore can be contacted at alana.r.gilmore@vanderbilt.edu or by phone at (615) 343-1339.
---
Jane Hirtle, Ph.D., M.S.
Assistant Provost for Research Strategy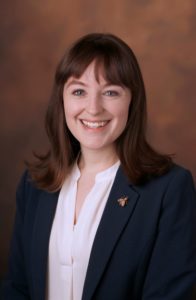 Jane Hirtle provides high-level support and fulfills chief-of-staff functions for the vice provost for research and innovation, as well as coordinating and advancing strategic activities across the vice provost's operating units, and leading research communications. In this role, Hirtle works with the vice provost and her leadership team to manage the short- and long-term critical priorities, initiatives, and activities of the office; implement the office's strategic vision; and advance the quality and reputation of the research enterprise at Vanderbilt. She also supports collaborations between Vanderbilt University and Oak Ridge National Laboratory (ORNL) and oversees key strategic projects management and communications staff.
Before joining the Office of the Vice Provost for Research and Innovation in 2018, Hirtle managed the Evaluation & Assessment team in the Office of Undergraduate Medical Education at Vanderbilt University School of Medicine. Hirtle is a triple Vanderbilt graduate with a bachelor's in English and psychology, a master's in psychology, and a doctorate in psychology. Her graduate research centered on cognitive and motor development in infancy, particularly the development of tool use in late infancy and early childhood. She has acted as a consultant and educator with a number of Vanderbilt organizations including the Writing Studio and Center for Teaching, and has been supporting faculty, teaching and coaching students of all levels, managing large-scale research and administrative projects, and gathering and analyzing datasets of all sizes at Vanderbilt for over a decade.
Jane Hirtle can be contacted via email at jane.a.hirtle@vanderbilt.edu or by phone at (615) 343-1343. If you are interested in pursuing research collaborations with ORNL, please email VU-ORNL-Collaborations@vanderbilt.edu.
---
Cara Ince, M.A.
Director of Research and Innovation Public Partnerships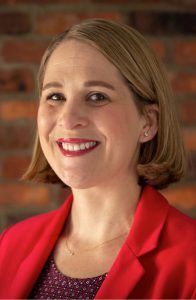 Care Ince, a Nashville native and Vanderbilt alum, brings invaluable expertise to enhance research and innovation collaborations between Vanderbilt public sector leaders to enhance our local and regional communities.
Ince works closely with faculty and key teams across the university, including Government and Community Relations, Research Development and Support, the Wond'ry, and the Center for Technology Transfer and Commercialization, to collaboratively identify and advance projects that leverage research and innovation strengths at Vanderbilt, align with government priorities and goals, and meet pressing community needs in Nashville and Tennessee.
Ince previously worked for Congressman Jim Cooper as director of federal grants and community engagement liaison, Tennessee Department of Environment and Conservation as Tennessee State Parks partnership director, and Conexion Americas as director of community relations and advocacy.
Contact Cara Ince via email at cara.ince@vanderbilt.edu or by phone at (615) 343-2347.
---
Jean Mercer, M.S.A.
Senior Assistant Provost for Sponsored Programs Administration and Compliance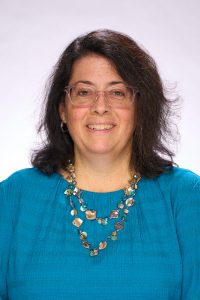 As senior assistant provost, Jean Mercer oversees an expansive portfolio within Sponsored Programs Administration including grant proposal submission and non-financial award set-up, negotiation and management of contracts and subawards, research administration systems reporting, and training and procedures. Additionally, Mercer oversees Research Integrity and Compliance functions. Mercer has more than 25 years of research administration experience, including pre- and post-award reporting, compliance with new federal regulations and research administration staff training and development.
As a certified research administrator, Mercer has engaged deeply in critical national conversations in the field over the course of her career, including as a recurring presenter and contributor to the Society of Research Administrators International, university administrative representative at the Federal Demonstration Partnership meetings and university representative at the Council on Governmental Relations.
Mercer earned her bachelor's degree in business administration with an emphasis in international business from the University of Colorado. She earned a master's degree in research administration from the University of Central Florida. She began her career in 1996 at Indiana University, where she worked for 20 years at the department, college and university levels, ending as their director of grant services. There, she managed a large staff and implemented a new grant administration software system before moving to the University of Tennessee-Knoxville in 2016. In Knoxville, Mercer served as associate vice chancellor for research administration, leading teams and initiatives across a range of relevant areas.
---
Velma McBride Murry, Ph.D., M.S., B.S.
Associate Provost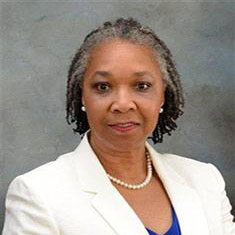 Velma McBride Murry is the University Professor of Human and Organizational Development at Peabody College and the University Professor of Health Policy at the School of Medicine. As associate provost, she leads efforts to develop an infrastructure that supports faculty in securing prestigious awards and posts and to expand collaborations with Vanderbilt University Medical Center to advance health equity, including by prioritizing partnerships with community groups, promoting research and scholarship, and creating a pipeline for education and training.
McBride Murry is co-chair of Vanderbilt University Chancellor's Appointed Mental Health and Well-Being Strategic Planning Committee, has served on Peabody Faculty Council, and holds positions on several national advisory boards and governing councils, including the National Academy of Medicine. McBride Murry is a member of the National Academies of Sciences, Engineering and Medicine; past president of the Society for Research on Adolescence and currently serves as president of the International Consortium of Developmental Social Societies.
McBride Murry joined Vanderbilt in 2008 from the University of Georgia, where she was professor of child and family development and co-director of the Center for Family Research.
McBride Murry's research focuses on the significance of context for rural African American families and youth; implications of racism for family functioning; dynamics of racism in African Americans' daily lives; family and community protective characteristics that ameliorate influences promoting high-risk behavior among rural African American children, adolescents and caregivers; interventions to prevent HIV infection and chronic disease among African Americans, with a focus on African American families' strengths and cultural assets. Her recent research is a PCORI-funded project which aims to build the research capacity of patients managing chronic disease and to co-create a patient-centered research translation and dissemination model. McBride Murry's overarching goal is to translate and disseminate her evidence-based preventive intervention programs for uptake in community-based organizations, as well as in schools, primary health care settings and faith-based organizations, and to examine their efficacy and effectiveness in real-world settings. As part of her community engagement work, she is the associate director of the VICTR Clinical Translational Science Award Community Engagement Core.
McBride Murry's teaching has included Diverse Populations, a graduate course to promote awareness of the ways in which social injustice imposed on subpopulations of individuals, families and communities perpetuates disadvantage and disparities; and Human Development and Prevention Science, designed to provide an interdisciplinary overview of prevention theories, research and practice, as well as to expand students' understanding of the interconnectedness of context and human development to the design, development and implementation of preventive intervention programs.
Velma McBride Murry can be contacted via email at velma.m.murry@vanderbilt.edu or by phone at 615-343-4887. View McBride Murry's faculty profile.
---
Hilda McMackin, Ph.D.
Director, Research Administration Systems and Reporting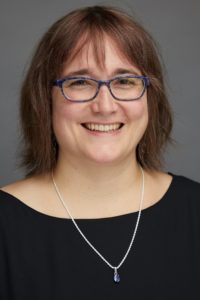 As director of research administration systems and reporting, Hilda McMackin is an expert in the university's enterprise-wide electronic research administration systems and is leading the transition from Coeus and PEER to the Vanderbilt Electronic Research Administration (VERA) system, a new single digital research administration system.
In coordination with research administrators and faculty across campus, she is focused on streamlining research administration on campus to maximize timeliness, transparency, and quality.  McMackin has deep expertise in the full life-cycle of proposals, awards, and contracts and has varied experience within the research community at Vanderbilt. She received her PhD in Cognitive Psychology in the Vanderbilt School of Arts & Sciences in 2009 and has worked as a lab manager in Peabody College of Education and Human Development and a grants and contracts manager in the School of Engineering. She joined the Office of the Vice Provost for Research and Innovation in 2017 and served as the inaugural director of research development and support where she launched a program of research development, enhanced the limited submissions opportunities (LSO) process, and oversaw an array of compliance activities including export control.
McMackin has worked with a diverse research portfolio including AFRL, ARPA-E, DARPA, DOD, DOE, DOT, IARPA, NASA, NIST, NSF, IES, and industry sponsors and has a track record of serving faculty and staff across all colleges and schools.  She is the author of several peer-reviewed journal articles and an active participant in the research administration and research development communities.
Hilda McMackin can be contacted via email at hilda.mcmackin@vanderbilt.edu or by phone at (615) 875-2716.
---
Liane Moneta-Koehler, Ph.D.
Assistant Provost for Research Integrity and Compliance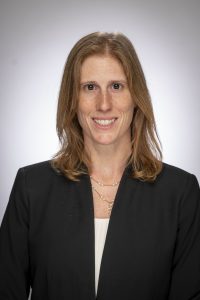 As assistant provost for research integrity and compliance, Liane Moneta-Koehler leads the Research Integrity and Compliance Program under the Senior Assistant Provost for Sponsored Programs Administration and Compliance. The program provides oversight for and coordination of research compliance by collaborating with researchers and colleagues across all schools, colleges and relevant offices to enhance Vanderbilt's culture of integrity and accountability. The Research Integrity and Compliance team collaborates to help faculty meet sponsor obligations, understand new and changing policies, know where to find support,  and mitigate institutional risk. In addition, she serves as the export control officer and facilitates Vanderbilt's partnership with the U.S. Army.
Moneta-Koehler previously served as director of research development and support in the Office of the Vice Provost for Research and Innovation and as a postdoctoral fellow in the Vanderbilt's Office of Biomedical Research, Education and Training. She received her Ph.D. in Psychology and Human Development from Peabody College has research expertise in the areas of math cognition and doctoral student success.
Liane Moneta-Koehler can be reached via email at liane.monetakoehler@vanderbilt.edu or by phone at (615) 322-2875.
---
David A. Owens
Professor for the Practice of Management and Innovation
Evans Family Executive Director, The Wond'ry Innovation Center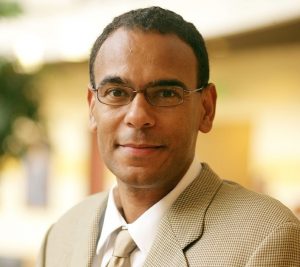 Dr. David A. Owens serves as the Evans Family Executive Director of The Wond'ry, Vanderbilt's Innovation Center, for which he led the visioning and design. He serves as Professor of the Practice of Innovation at the Owen Graduate School of Management with additional appointments in Engineering, Education, and Medicine, and in 2021 was named the Alexander Heard Distinguished Service Professor for the university.
Owens received his PhD through a joint program between the School of Engineering and the Graduate School of Business at Stanford University where he also earned his BS in electrical engineering and an MS in Product Design & Engineering.
A Registered Professional Engineer, a status he earned while working at the San Francisco International Airport, Owens also has significant industry experience. He was CEO of Griffin Technology, at the time the largest Apple iPod/iPhone accessory maker, he consulted on innovation strategy and design process for NASA, Mars, Wrigley, Cisco, LEGO, Bridgestone, and Nissan among many others, and he serves on private and public corporate boards. As a design engineer at IDEO, he worked on new products for firms including Apple, Dell, Xerox, Canon, and Steelcase.
His academic work takes a cross-disciplinary perspective on innovation practices and constraints in business, healthcare and education. He has published in numerous journals and given more than 250 talks internationally. His book Creative People Must Be Stopped! Six Ways We Stop Innovation Without Even Trying is the basis of his MOOC that has enrolled over 150,000 students.
David Owens can be reached via email at david.owens@vanderbilt.edu or by phone at (615) 322-2673.
---
Herschel Pollard, M.S.
Research Communications and Events Manager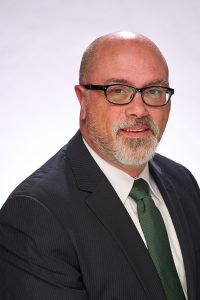 Herschel Pollard, a seasoned strategic communicator, joined the Office of the Vice Provost for Research and Innovation at Vanderbilt University in 2022. A Nashville native and a Journalism graduate from The University of Tennessee, Pollard began his career in digital journalism, earning two Emmy awards as the first dedicated online producer at WTVF. He later joined The Tennessean, significantly expanding their digital footprint with innovative strategies.
After obtaining his master's degree, Pollard transitioned from journalism to strategic communications, bringing his expertise to the Healthcare Solutions Group, a Nashville-based think tank. This change propelled him to the Vanderbilt University Medical Center, where he first served as a communications officer and then as a senior strategy consultant, making meaningful contributions to the center's strategic goals.
Pollard leverages his unique skills to promote the institution's robust research culture. In his role, he orchestrates comprehensive communications and events, collaborating strategically with research partners, to reinforce the university's reputation in research and innovation.
Herschel Pollard can be contacted at herschel.pollard@vanderbilt.edu or by phone at (615) 343-7995.
---
Joanne Spitz, M.A., C.R.A
Executive Director, Research Development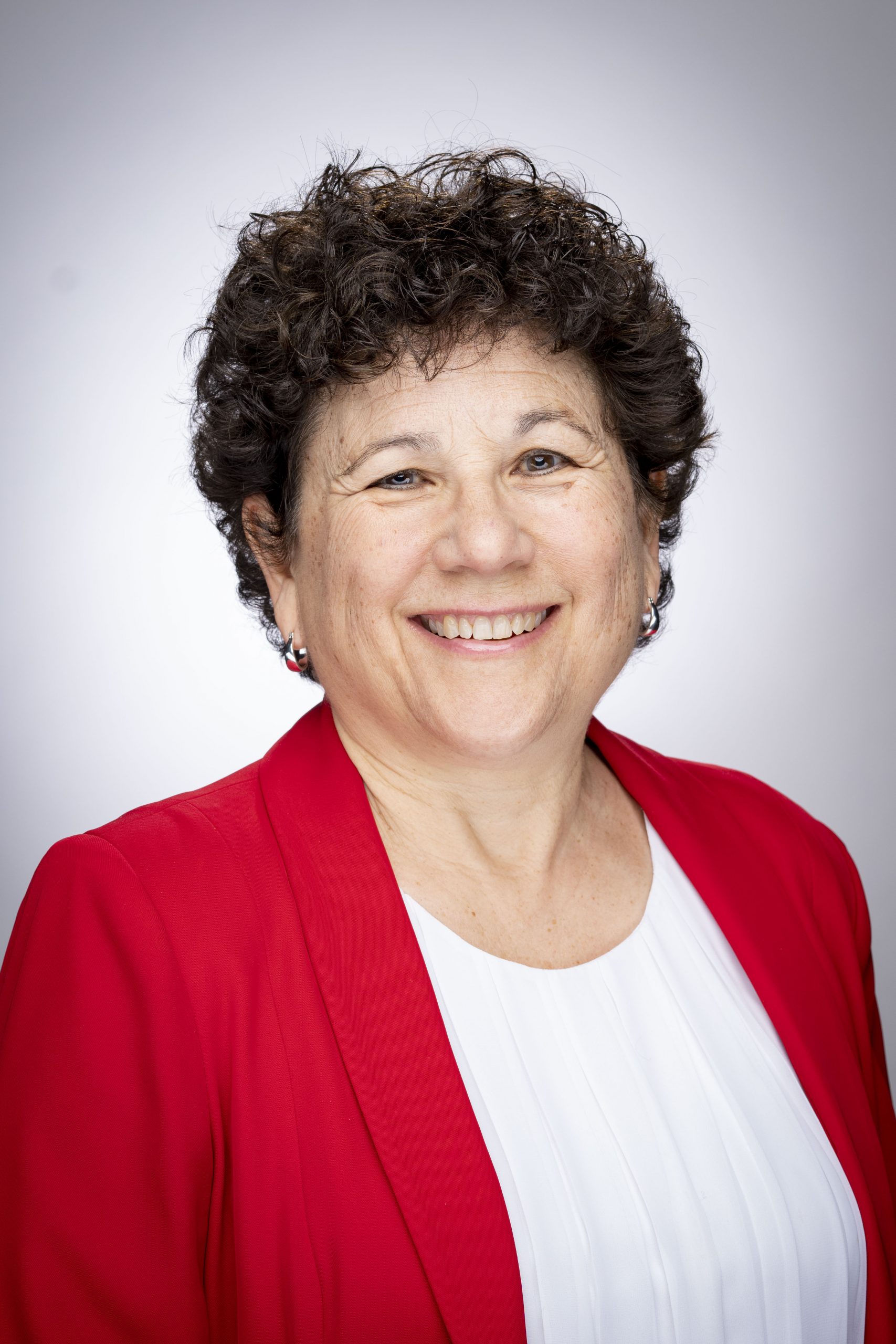 Joanne Spitz became the executive director of research development in May 2021, as part of the Office of the Vice Provost for Research and Innovation's commitment to increase funding from both foundations and federal sponsors. With over 30 years of experience in research development and administration, Spitz develops and leads a team in support of faculty research. Working across all colleges and schools, she coordinates extensively with Development and Alumni Relations and other central offices.
Before joining Vanderbilt, Spitz served for five years as the senior director of grant initiatives, corporate and foundation relations, at Baylor University, resulting in a significant increase of foundation and other private support for faculty researchers.
Prior to joining Baylor, Spitz worked for 32 years at Washington University in St. Louis. There she worked in research development in a variety of departments and schools, including Neuroscience, Biology, and the Olin Business School. While at Olin, Spitz worked for 11 years as the administrator of an interdisciplinary research network sponsored by The MacArthur Foundation, which included faculty from 12 research universities. Spitz also was instrumental in the establishment of a new grants program for the Olin School and served as its first grant development manager.
Spitz is a certified research administrator (CRA) and holds a bachelor of arts in English literature from St. Louis University and a master of liberal arts from Washington University in St. Louis. In addition to her career in research development and administration, she worked as a freelance academic editor for over 15 years.
Joanne Spitz can be contacted via email at joanne.m.spitz@vanderbilt.edu or by phone at (615) 343-8949.
---
Jason Valentine, Ph.D.
Oak Ridge National Laboratory (ORNL) Faculty Liaison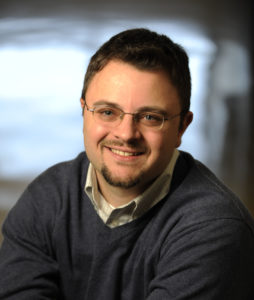 Professor Jason Valentine received a B.S. in mechanical engineering from Purdue University in 2004 and a Ph.D. in mechanical engineering from UC Berkeley in 2010. That same year he joined the faculty in the Mechanical Engineering Department at Vanderbilt University. Valentine's past and current work includes the development of negative index optical metamaterials, optical cloaks, dielectric metamaterials, and hot electron devices. His work was selected by Time Magazine as one of the "Top 10 Scientific Discoveries in 2008." At Vanderbilt he has received an NSF CAREER Award and the Office of Naval Research Young Investigator Award, as well as the Chancellor's Award for Research.
As faculty liaison, Valentine works closely with Vanderbilt faculty, the Office of the Provost, university deans and the Vanderbilt University Medical Center leadership to advance key research themes that align with both Vanderbilt and ORNL priorities.
Jason Valentine can be contacted via email at jason.g.valentine@vanderbilt.edu or by phone at (615)  875-5508.
---
Richard Willis, Ph.D.
Associate Provost for Research and Innovation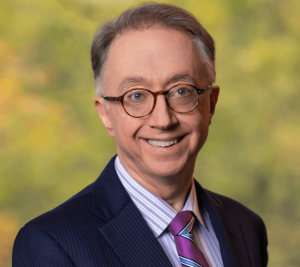 Richard H. Willis, Senior Associate Dean for the Faculty at the Vanderbilt University Owen Graduate School of Management and Anne Marie and Thomas B. Walker, Jr., Professor of Accounting, serves as an Associate Provost for the Office of the Vice Provost for Research and Innovation.
With expertise in accounting and financial reporting, Willis has earned accolades like the Daimler-Chrysler Award from the Fuqua School of Business and the James A. Webb, Jr. Award for MBA Teaching from The Owen School, highlighting his commitment to academic excellence.
Willis's leadership extends to prestigious academic journals, serving on the editorial boards of 'Contemporary Accounting Research', 'Review of Accounting Studies', and 'The Accounting Review'. His scholarly contributions are evident in renowned journals, including 'The Accounting Review', 'Journal of Financial and Quantitative Analysis', and 'Journal of Financial Economics.'
In the realm of academia, Willis teaches in the MBA and Executive MBA programs, specializing in courses like Financial Statement Analysis and Managerial Accounting. His research delves into areas like security analysts, firm disclosure, and shareholder litigation.
Richard Willis can be contacted via email at richard.h.willis@vanderbilt.edu or by phone at (615) 343-1050.
---
Elizabeth J. Zechmeister, Ph.D.
Associate Provost for Research and Innovation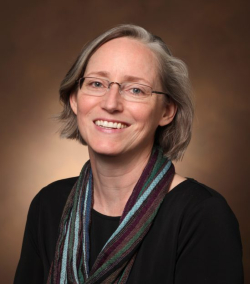 Elizabeth J. Zechmeister is Cornelius Vanderbilt Professor of Political Science and Director of the LAPOP Lab. In her role as associate provost, she works to facilitate human subjects and global research.
Zechmeister is an expert in international survey research. In her work within LAPOP Lab, she directs a team of researchers who produce the award-winning AmericasBarometer – an instrument used by the international development community, media, governments, and scholars seeking to understand and strengthen democratic governance. She is also chair of the global Comparative Study of Electoral Systems project – a 40+ country collaboration at the frontier of research on voting and elections. Her work on these projects has been supported by major grants from USAID, the US National Science Foundation, among others.
Zechmeister produces scholarship on research design, comparative public opinion, and political behavior. She has published 3 books and over 40 articles and book chapters on topics including opinion shifts in times of crisis, elections, representation, human subjects, and survey methods. She is former vice president and president of the Elections, Public Opinion, and Voting Behavior section of the American Political Science Association. She recently served as an expert and co-lead moderator on a National Academies of Sciences, Engineering, and Medicine (NASEM) panel on public opinion measurement and analysis. In 2022, for her contributions in research, Zechmeister was awarded Vanderbilt's Earl Sutherland Prize for Achievement in Research.
Zechmeister actively engages students in research within LAPOP Lab and is a dedicated teacher. She founded the LAPOP Fellows immersion program for Vanderbilt students and is co-director of a Research Experiences for Undergraduates (REU) summer program. Zechmeister has won four awards for teaching and mentoring at Vanderbilt: the Jeffrey Nordhaus Award for Excellence in Undergraduate Teaching (2012), an Excellence in Graduate Teaching Award (2015), the Madison Sarratt Prize for Excellence in Undergraduate Teaching (2022), and the Margaret Cuninggim Women's Center Mentoring Award (2022).
Zechmeister can be contacted at liz.zechmeister@vanderbilt.edu and 1-615-322-5016.