Research IT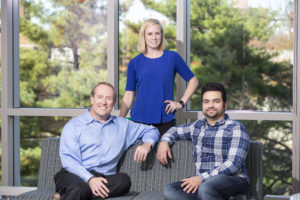 The Research IT Service is charged with laying the groundwork for enhancing research information technology (IT) services for schools and colleges reporting to Provost Cybele Raver.
Key Functions:
Creating flexible, transferable approaches to research IT consultation that address varied needs across the university, avoid redundancy of efforts, and encourage faculty to develop common solutions and work with third-party IT services, where necessary, in ways that contribute to the development of sustainable and effective research IT solutions.
Using information technology to increase the productivity and visibility of researchers and their output.
Enabling trans-disciplinary innovations through providing sustainable IT solutions for Vanderbilt researchers.
Services to Researchers: