Sponsored Programs Administration (SPA)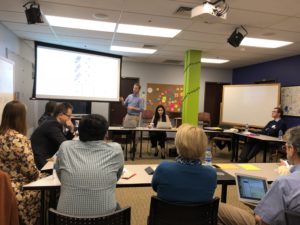 Sponsored Programs Administration provides pre-award support to faculty for their grant and contract proposals to external funding agencies such as the National Institutes of Health, the National Science Foundation, the National Endowment for the Humanities and the departments of Defense and Energy, as well as many other federal and non-federal sponsoring agencies. Assistance provided by SPA includes proposal preparation, submission and tracking, as well as non-financial post-award administration and management support.
The model for Sponsored Programs Administration was recommended by the Pre-Award Working Group, which was created in May 2015 and was charged with gathering faculty and staff input to develop and recommend a structure and operating model for pre-award sponsored programs support for all groups supported by the provost.
Key Functions:
Support and advance the University's mission through leadership and expertise ensuring compliance with relevant regulations.
Serve as a central resource providing guidance and stewardship by supporting the entire research community at Vanderbilt University.
Process proposals and negotiates grants, contracts and other agreements.
Value and promote integrity, innovation, knowledge, collaboration, and effectiveness across the University.
Services to Researchers: