People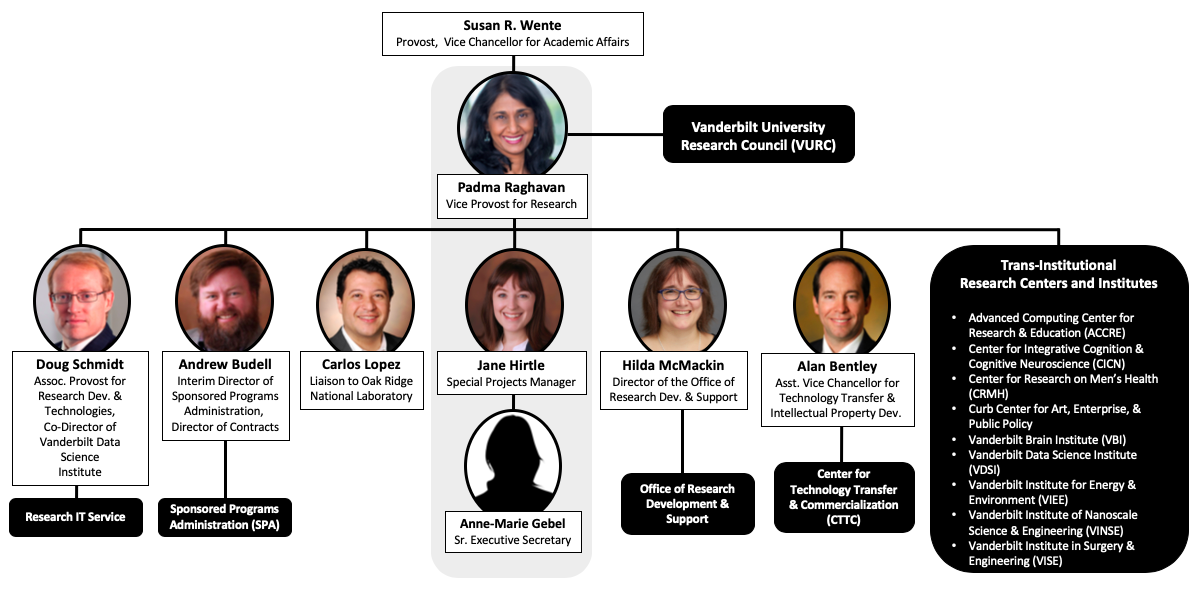 Padma Raghavan, Ph.D.
Vice Provost for Research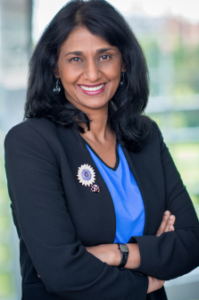 Padma Raghavan was appointed Vice Provost for Research at Vanderbilt University in February 2016. In this role, she oversees the university's research portfolio, commercialization and technology transfer, trans-institutional centers and institutes, and implementation of the university's new future vision through the Academic Strategic Plan, in particular the Provost's Initiative to Enhance Research and Scholarship. Raghavan works closely with Vanderbilt leadership and faculty to advance research and scholarship university-wide.
Raghavan is also a Professor of Computer Science and Computer Engineering in the Vanderbilt School of Engineering. She specializes in supercomputing and its applications with a particular focus on energy efficiency and scalable algorithms that operate on very large but sparse data sets including graphs and matrices. Raghavan is an active researcher, mentor, and leader in the profession. She has supervised over 40 M.S. and Ph.D. theses, authored over 100 peer-reviewed publications, and currently serves on the Advisory Board of Computing and Information Science and Engineering Directorate of the National Science Foundation and the National Academy's Panel for the Review of Information Technologies at the National Institute of Standards and Technology (NIST). Raghavan has also received several awards for her work, including being elevated to a Fellow of the IEEE (Institute of Electrical and Electronics Engineers) in 2013 for her contributions to robust scalable sparse solvers and energy-efficient parallel scientific computing.
Prior to joining Vanderbilt, Raghavan served as the Associate Vice President for Research and Strategic Initiatives, the founding Director of the university-wide Institute for CyberScience, and Distinguished Professor of Computer Science and Engineering at the Pennsylvania State University.
Padma Raghavan can be contacted via email at padma.raghavan@vanderbilt.edu or by phone at (615)322-6155.
---
Douglas C. Schmidt, Ph.D., M.S., M.A., B.A.
Associate Provost for Research Development & Technologies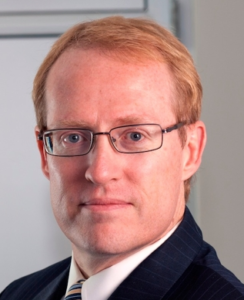 Doug Schmidt is the Cornelius Vanderbilt Professor of Engineering and Associate Provost for Research Development and Technologies. As Associate Provost, Schmidt develops cohesive and sustainable information technology (IT) services to advance research and scholarship across Vanderbilt's ten schools and colleges, including scalable and secure storage, processing, and communication solutions, big data research cores and core-related services, and NIST 800-171 compliant IT services.
Schmidt came to Vanderbilt in 2003 and became Associate Provost in the Office of the Vice Provost for Research in July 2018. Prior to joining Vanderbilt, Schmidt served as Program Manager at the Defense Advanced Research Projects Agency (DARPA) and co-chaired the Software Design and Productivity Coordinating Group of the U.S. government's multi-agency Networking and Information Technology Research and Development Program. He also served as Chief Technology Officer and Deputy Director for the Software Engineering Institute at Carnegie Mellon University, as well as a professor at Washington University St. Louis and the University of California Irvine.
Schmidt continues to be an active researcher and educator in Vanderbilt's Computer Science program, focusing on software-related topics, such as patterns, optimization techniques, and empirical analyses of frameworks and model-driven engineering tools that facilitate the development of mission-critical middleware and mobile cloud computing applications. He has graduated over 40 Ph.D. and M.S. students, as well as published over 10 books and more than 650 technical papers that have been cited over 39,000 times.
Douglas C. Schmidt can be contacted via email at d.schmidt@vanderbilt.edu or by phone at (615)322-3942.
---
Andrew Budell, J.D., MPA
Interim Director of Sponsored Programs Administration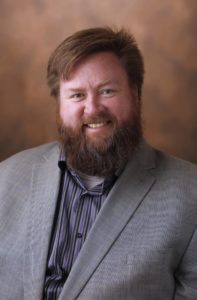 Andy came to Sponsored Programs Administration in January 2018 as Director of Contracts and  assumed the role of Interim Director in August of 2018.  Before coming to Vanderbilt, he was the Senior Contracts Manager for the University of Nebraska-Lincoln's Office of Sponsored Programs for nine years. Prior to that, Andy served as Assistant General Counsel for the State of Nebraska's Department of Administrative Services.
Budell received his bachelor's degree in Political Science from the University of Nebraska-Lincoln and his juris doctorate from the University of Nebraska College of Law.  Andy also received a master's degree in public administration from the University of Nebraska-Omaha.
Andy Budell can be contacted via e-mail at andrew.m.budell@vanderbilt.edu or by phone at 615.343.3896.
---
Carlos Lopez, Ph.D.
Liaison to Oak Ridge National Laboratory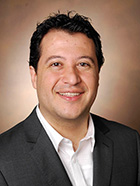 Dr. Carlos F. Lopez, Assistant Professor of Biochemistry, helps to foster collaborations between Vanderbilt and Oak Ridge National Laboratory (ORNL) researchers as Vanderbilt University's liaison to ORNL. Lopez works closely with Vanderbilt faculty, the Office of the Provost, university deans and Vanderbilt University Medical Center leadership to advance key research themes that align with both Vanderbilt and ORNL priorities.
Lopez received his Ph.D. in physical chemistry from the University of Pennsylvania. He pursued a postdoctoral fellowship at the University of Texas at Austin, where he studied theoretical biophysics, and followed this with a postdoctoral position at Harvard Medical School. He moved to Vanderbilt University School of Medicine in late 2012 as an assistant professor of cancer biology. His work develops and applies novel computational modeling tools and leverages strong experimental collaborations to describe intracellular biochemical signaling networks to further our understanding of cellular decision-making processes.
If you are interested in pursuing research collaborations with ORNL, please email VU-ORNL-Collaborations@vanderbilt.edu
---
Jane Hirtle, Ph.D., M.S.
Special Projects Manager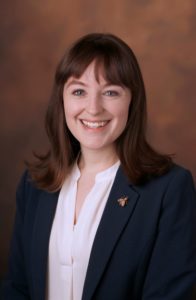 Jane Hirtle manages special projects under the Vice Provost for Research, including strategic planning, office and organizational development, data analysis and reporting, event management, and communications including news, web communications, and presentations to both internal and external audiences.
Before joining the Office of the Vice Provost for Research in March 2018, Hirtle managed the Evaluation & Assessment team in the Office of Undergraduate Medical Education at Vanderbilt University School of Medicine. Hirtle is a triple Vanderbilt graduate with a bachelor's in English and psychology, a master's in psychology, and a doctorate in psychology. Her graduate research centered on cognitive and motor development in infancy, particularly the development of tool use in late infancy and early childhood. She has acted as a consultant and educator with a number of Vanderbilt organizations including the Writing Studio and Center for Teaching, and has been supporting faculty, teaching and coaching students of all levels, managing large-scale research and administrative projects, and gathering and analyzing datasets of all sizes at Vanderbilt for the past 10 years.
Jane Hirtle can be contacted via email at jane.a.hirtle@vanderbilt.edu or by phone at (615)343-1343.
---
Anne-Marie Gebel, B.A.
Senior Executive Secretary
Anne-Marie Gebel is the Senior Executive Secretary in the Office of the Vice Provost for Research, serving in this role since June 2017. Gebel manages the Vice Provost for Research's calendar, meetings, and briefings, and is the first point of contact for the Office of the Vice Provost for Research.
Anne-Marie Gebel can be contacted via email at anne-marie.gebel@vanderbilt.edu or by phone at (615)343-1339.
---
Hilda McMackin, Ph.D.
Director, Research Development & Support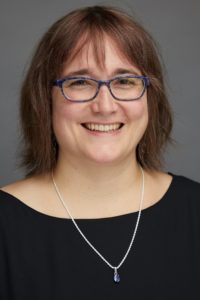 As Director of the Office of Research Development and Support, McMackin oversees the Leveraged Proposal Organization and Development (L-POD) Program, the limited submission opportunities for the University, and all compliance activities that fall within the purview of the Office of the Vice Provost of Research.
McMackin has deep and varied experience within the research community at Vanderbilt. She received her PhD in Cognitive Psychology in the Vanderbilt School of Arts & Sciences in 2009 and immediately began her career at Vanderbilt serving as a Lab Manager in Peabody's Department of Psychology and Human Development. She has worked in the Institute for Software Integrated Systems in the School of Engineering where she assisted with the development of an $18.5M interdisciplinary Engineering Research Center proposal, and she served as the Grants and Contracts Manager and primary resource for proposal development in the institute. McMackin has worked with a diverse research portfolio including AFRL, ARPA-E, DARPA, DOD, DOE, DOT, IARPA, NASA, NIST, NSF, IES, and Industry sponsors. She is an author of several peer-reviewed journal articles and an active participant in the research administration and research development communities.
Hilda McMackin can be contacted via email at hilda.mcmackin@vanderbilt.edu or by phone at (615) 875-2716.
---
Alan Bentley, M.S.
Assistant Vice Chancellor for Technology Transfer & Intellectual Property Development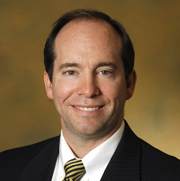 Alan joined CTTC in June 2011 and is responsible for directing all aspects of the office, focusing on faculty service and transactional efficiency. Prior to Vanderbilt, Alan served for five years as the Director of Commercialization for Cleveland Clinic Innovations, that health care center's technology commercialization function. Before the Cleveland Clinic, he served as the Associate Director of the University of Virginia's Patent Foundation.
Alan received his masters degree in physics from the University of Virginia, and separate bachelors degrees in electrical engineering and in physics from Carnegie Mellon University. Alan is a registered patent agent and is a member of the Board of Directors of the Association of University Technology Managers.
Alan Bentley can be contacted via email at alan.bentley@vanderbilt.edu or by phone at (615)343-2430.