People
Padma Raghavan, Ph.D., M.S.
Vice Provost for Research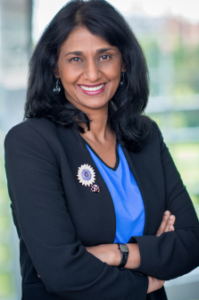 B. Tech (Honors), Indian Institute of Technology, Kharagpur, India
M.S., The Pennsylvania State University, University Park, PA
Ph.D., The Pennsylvania State University, University Park, PA
Padma Raghavan is Vanderbilt's inaugural Vice Provost for Research and a Professor of Computer Science and Computer Engineering. As Vice Provost for Research, Raghavan is responsible for the development of Vanderbilt's trans-institutional research, and she plays a major role in the university's relationships with federal and private sector sponsors. Her office includes sponsored research administration, policy, integrity and compliance; information technologies for research; and intellectual property, technology transfer, and commercialization. Additionally, she oversees several research centers and institutes, including Vanderbilt's Brain Institute, Curb Center for Art, Enterprise and Public Policy, Center for Research on Men's Health, Data Science Institute, Institute for Energy and the Environment, Institute for Nanoscale Science and Engineering, and Institute for Surgical Engineering.
Raghavan joined Vanderbilt in February 2016 from Penn State, where she was the founding Director of the university's Institute for CyberScience, which was formed to advance interdisciplinary computation and data-enabled science and engineering and to provide cyberinfrastructure and services. She also served as the Associate Vice President for Research and Strategic Initiatives and as a Distinguished Professor of Computer Science and Engineering at Penn State.
Raghavan specializes in computational data science and high-performance computing. She has led the development of "sparse algorithms" that derive from and operate on compact yet accurate representations of high-dimensional data, complex models, and computed results. She has developed parallel sparse solvers that limit the growth of computational costs and utilize the concurrent computing capability of advanced hardware to enable the solution of large-scale modeling and simulation problems that are otherwise beyond reach. She was also among the first to propose the design of energy-efficient supercomputing systems by combining results from sparse scientific computing with hardware features for embedded mobile processors. Raghavan is deeply involved in education and research, with nearly 50 Masters and Ph.D. theses supervised and over 100 peer-reviewed publications. Her research has been recognized by the NSF CAREER Award (1995), the Maria Goeppert-Mayer Distinguished Scholar Award (2002, University of Chicago and the Argonne National Laboratory), and selection as a Fellow of the Institute of Electrical and Electronic Engineers (IEEE, 2013).
Raghavan is also active in the profession having recently presented an invited talk at the 2018 IEEE/ACM Conference on Supercomputing and through her service as a member of the Advisory Boards of the Computing and Information Science and Engineering (CISE) Directorate and the Office of Advanced Cyberinfrastructure (OAC) of the National Science Foundation; the National Academies Panel on Information Sciences at the Army Research Laboratory; the Board of Governors of UT-Battelle, which operates the Department of Energy's Oak Ridge National Laboratory; and the Council of the Society for Industrial and Applied Mathematics (SIAM), which leads SIAM together with its Board and officers.
Padma Raghavan can be contacted via email at padma.raghavan@vanderbilt.edu or by phone at (615)322-6155.  View Padma Raghavan's faculty profile page.
---
Douglas C. Schmidt, Ph.D., M.S., M.A., B.A.
Associate Provost for Research Development & Technologies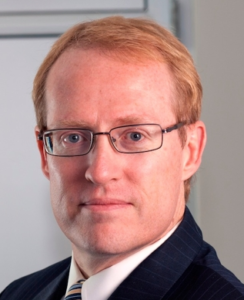 Doug Schmidt is the Cornelius Vanderbilt Professor of Engineering and Associate Provost for Research Development and Technologies. As Associate Provost, Schmidt develops cohesive and sustainable information technology (IT) services to advance research and scholarship across Vanderbilt's ten schools and colleges, including scalable and secure storage, processing, and communication solutions, big data research cores and core-related services, and NIST 800-171 compliant IT services.
Schmidt came to Vanderbilt in 2003 and became Associate Provost in the Office of the Vice Provost for Research in July 2018. Prior to joining Vanderbilt, Schmidt served as Program Manager at the Defense Advanced Research Projects Agency (DARPA) and co-chaired the Software Design and Productivity Coordinating Group of the U.S. government's multi-agency Networking and Information Technology Research and Development Program. He also served as Chief Technology Officer and Deputy Director for the Software Engineering Institute at Carnegie Mellon University, as well as a professor at Washington University St. Louis and the University of California Irvine.
Schmidt continues to be an active researcher and educator in Vanderbilt's Computer Science program, focusing on software-related topics, such as patterns, optimization techniques, and empirical analyses of frameworks and model-driven engineering tools that facilitate the development of mission-critical middleware and mobile cloud computing applications. He has graduated over 40 Ph.D. and M.S. students, as well as published over 10 books and more than 650 technical papers that have been cited over 39,000 times.
Douglas C. Schmidt can be contacted via email at d.schmidt@vanderbilt.edu or by phone at (615)322-3942.  View Douglas C. Schmidt's faculty profile page.
---
Andrew Budell, J.D., MPA
Interim Director of Sponsored Programs Administration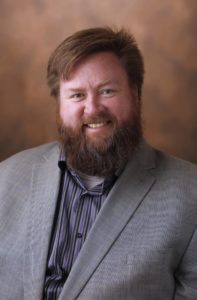 Andy came to Sponsored Programs Administration in January 2018 as Director of Contracts and  assumed the role of Interim Director in August of 2018.  Before coming to Vanderbilt, he was the Senior Contracts Manager for the University of Nebraska-Lincoln's Office of Sponsored Programs for nine years. Prior to that, Andy served as Assistant General Counsel for the State of Nebraska's Department of Administrative Services.
Budell received his bachelor's degree in Political Science from the University of Nebraska-Lincoln and his juris doctorate from the University of Nebraska College of Law.  Andy also received a master's degree in public administration from the University of Nebraska-Omaha.
Andy Budell can be contacted via email at andrew.m.budell@vanderbilt.edu or by phone at (615)343-3896.
---
Amber Pursley
Director, Research Administration
Amber Pursley became the Director of Research Administration in June 2019, overseeing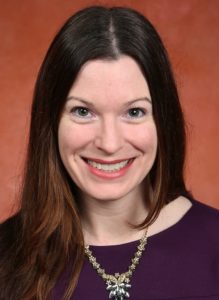 research operations and administration, as well as supporting research compliance and financial planning functions.  Specifically, Pursley oversees administration for the trans-institutional research centers and institutes that report to the Vice Provost for Research.  She also develops and monitors policy initiatives, industry-sponsored agreements, and regulatory requirements.  She regularly collaborates with other VU offices and teams within and outside the Office of the Vice Provost for Research to continuously improve and streamline research operations and VU research collaborations.
Prior to joining the Office of the Vice Provost for Research, Pursley was the Chief Business Officer for the Office of the Provost, the Graduate School, and Office of Research.  In that role, she provided overall leadership and support of financial and administrative operations within those areas.
Pursley is a graduate of the University of Texas at Austin and the University of Texas School of Law.  She has many years of experience in higher education at Vanderbilt and other universities, working in areas such as sponsored research, communications, compliance, and finance.
Amber Pursley can be contacted via email at amber.l.pursley@vanderbilt.edu or by phone at (615)322-4851.
---
Jane Hirtle, Ph.D., M.S.
Senior Research Projects Manager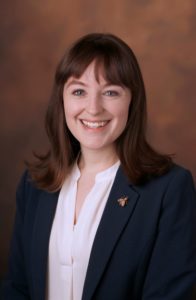 Jane Hirtle manages high-level research-related projects under the Vice Provost for Research, including strategic planning, office and organizational development, data analysis and reporting, event management, and communications including news, web communications, and presentations to both internal and external audiences as well as overseeing staff related to these functions.  Hirtle also supports collaborations between Vanderbilt University and Oak Ridge National Laboratory (ORNL) through the Office of the Vice Provost for Research.
Before joining the Office of the Vice Provost for Research in 2018, Hirtle managed the Evaluation & Assessment team in the Office of Undergraduate Medical Education at Vanderbilt University School of Medicine. Hirtle is a triple Vanderbilt graduate with a bachelor's in English and psychology, a master's in psychology, and a doctorate in psychology. Her graduate research centered on cognitive and motor development in infancy, particularly the development of tool use in late infancy and early childhood. She has acted as a consultant and educator with a number of Vanderbilt organizations including the Writing Studio and Center for Teaching, and has been supporting faculty, teaching and coaching students of all levels, managing large-scale research and administrative projects, and gathering and analyzing datasets of all sizes at Vanderbilt for the past 10 years.
Jane Hirtle can be contacted via email at jane.a.hirtle@vanderbilt.edu or by phone at (615)343-1343. If you are interested in pursuing research collaborations with ORNL, please email VU-ORNL-Collaborations@vanderbilt.edu.
---
Anne-Marie Gebel, B.A.
Senior Executive Secretary
Anne-Marie Gebel is the Senior Executive Secretary in the Office of the Vice Provost for Research, serving in this role since June 2017. Gebel manages the Vice Provost for Research's calendar, meetings, and briefings, and is the first point of contact for the Office of the Vice Provost for Research.
Anne-Marie Gebel can be contacted via email at anne-marie.gebel@vanderbilt.edu or by phone at (615)343-1339.
---
Hilda McMackin, Ph.D.
Director, Research Administration Systems and Reporting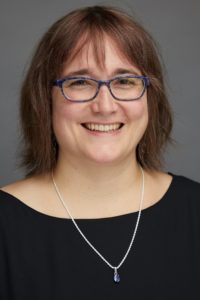 As Director of Research Administration Systems and Reporting, Hilda McMackin is an expert in the University's enterprise-wide electronic research administration systems and is leading the transition from Coeus and PEER to a new, single digital research administration system.
In coordination with research administrators and faculty across campus, she is focused on streamlining research administration on campus to maximize timeliness, transparency, and quality.  McMackin has deep expertise in the full life-cycle of proposals, awards, and contracts and has varied experience within the research community at Vanderbilt. She received her PhD in Cognitive Psychology in the Vanderbilt School of Arts & Sciences in 2009 and has worked as a Lab Manager in Peabody College of Education and Human Development and a Grants and Contracts Manager in the School of Engineering. She joined the Office of the Vice Provost for Research in 2017 and served as the inaugural Director of Research Development and Support where she launched a program of research development, enhanced the Limited Submissions Opportunities (LSO) process, and oversaw an array of compliance activities including export control.
McMackin has worked with a diverse research portfolio including AFRL, ARPA-E, DARPA, DOD, DOE, DOT, IARPA, NASA, NIST, NSF, IES, and industry sponsors and has a track record of serving faculty and staff across all colleges and schools.  She is the author of several peer-reviewed journal articles and an active participant in the research administration and research development communities.
Hilda McMackin can be contacted via email at hilda.mcmackin@vanderbilt.edu or by phone at (615)875-2716.
---
Liane Moneta-Koehler, Ph.D.
Director, Research Development and Support
As Director of Research Development and Support, Liane Moneta-Koehler oversees the Leveraged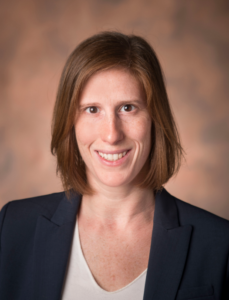 Proposal Organization and Development (L-POD) Program, the Limited Submission Opportunities (LSO) process for the University, and a range of compliance activities that fall within the purview of the Office of the Vice Provost for Research including export compliance.  Moneta-Koehler joined the office as a Research Development Program Manager in 2017 and has experience with various external sponsors, including the National Science Foundation, National Institutes of Health, Health Resources and Services Administration, National Endowment for the Humanities, Department of Education, and U.S. Army.
Upon receiving her Ph.D. in Psychology and Human Development from Peabody College, she completed a postdoctoral research fellowship in Vanderbilt's Office of Biomedical Research, Education and Training (BRET), where she helped to coordinate a consortium of 17 institutions through an NIH Common Fund award.  Moneta-Koehler has research expertise in the areas of math cognition, doctoral student success, and diversity initiatives.  She also teaches general psychology and college preparatory classes at the Turney Center Industrial Complex.
Liane Moneta-Koehler can be reached via email at liane.monetakoehler@vanderbilt.edu or by phone at (615)322-2875.
---
Alan Bentley, M.S.
Assistant Vice Chancellor for Technology Transfer & Intellectual Property Development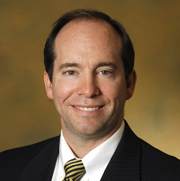 Alan Bentley joined CTTC in June 2011 and is responsible for directing all aspects of the office, focusing on faculty service and transactional efficiency. Prior to Vanderbilt, Bentley served for five years as the Director of Commercialization for Cleveland Clinic Innovations, that health care center's technology commercialization function. Before the Cleveland Clinic, he served as the Associate Director of the University of Virginia's Patent Foundation.
Bentley received his masters degree in physics from the University of Virginia, and separate bachelors degrees in electrical engineering and in physics from Carnegie Mellon University. Bentley is a registered patent agent and is a member of the Board of Directors of the Association of University Technology Managers.
Alan Bentley can be contacted via email at alan.bentley@vanderbilt.edu or by phone at (615)343-2430.