Trans-Institutional Centers & Institutes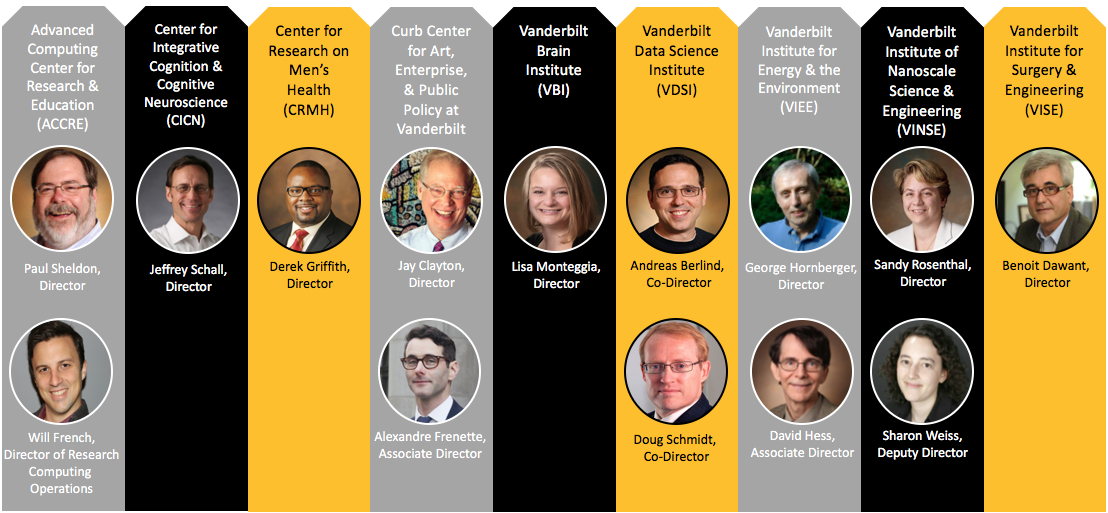 All of these trans-institutional centers and institutes report directly to the Vice Provost for Research.  However, there are other centers and institutes at Vanderbilt with different governance.
Within Academic Affairs at Vanderbilt University, a center or institute is generally defined as unit of the university engaged in combined aspects of research, scholarship, instruction, outreach or related service. Most commonly, a center or institute will have a substantial research/scholarship component to its mission, and also may have affiliated education programs. Centers and institutes are devoted to focused and sustained work in an identifiable area of interest to faculty, students and staff collectively.
A center may be hosted entirely within a single school or college or may be trans-institutional spanning across multiple schools and colleges. While not always the case, an institute is generally defined as an entity that spans across two or more schools or colleges and/or that houses two or more academic centers that have a connected focus and mission.
See a list of current Vanderbilt centers and institutes.
Find out more about establishing centers and institutes at Vanderbilt.